Tahirou Barry appointed as a member of the Board of directors of Cian
Tahirou Barry, the Financial Director of Ports and Terminals at AGL, has been appointed as a member of the Board of Directors of CIAN (the French Club of Companies Invested in Africa), succeeding Philippe Labonne, President of AGL (Africa Global Logistics).
As a Guinean national, Tahirou Barry will bring her expertise in African affairs to shape the strategies of international companies operating in Africa. By joining CIAN's Board of Directors, she is committed to contributing to the development of responsible and equitable partnerships that promote sustainable economic growth in Africa.
For AGL, this appointment reflects the expertise of its employees. The company aspires to become Africa's logistics partner, with a mission to support the continent's major transformations in a sustainable manner. To achieve this ambition, AGL relies on dedicated talents driven by the desire to foster Africa's economic development through their actions.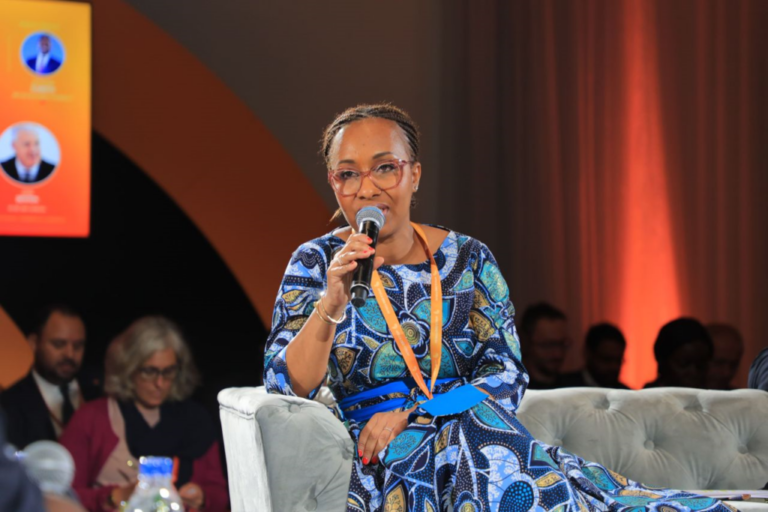 «

It is with great pride and deep gratitude that I accept this appointment, succeeding Philippe Labonne, President of AGL. I firmly believe that strong, mutually beneficial, and sustainable partnerships between Africa and international companies are essential for the development of our economies and the improvement of everyone's living conditions.

»

Tahirou Barry, Financial Director of Ports and Terminals at AGL
«

We are delighted to welcome Tahirou Barry to our Board of Directors. Her expertise in financial management and deep knowledge of the logistics sector in Africa will be valuable assets to support investments in Africa and strengthen economic relations between Africa and the rest of the world.

»

Etienne Giros, President of CIAN
As a member of AGL's Management Committee, Tahirou Barry holds a Master's degree in Audit and Management Control from Paris Dauphine. After a career in consulting at EY and then at Shell Oil Product, Tahirou joined AGL in 2013. Initially responsible for financial control, she later became Financial Director and then General Director of the container terminal in Conakry.
About AGL (Africa Global Logistics)
AGL is Africa's leading multimodal logistics operator, offering customized and innovative global logistics solutions to its African and international customers. The company is now part of the MSC Group, a leading shipping and logistics company. Thanks to its network of 250 logistics and shipping agencies, 22 port and rail concessions, 66 dry ports and 2 river terminals, AGL benefits from expertise developed over more than a century. With a team of over 23,000 employees in 49 countries, AGL aims to make a lasting contribution to Africa's transformation. AGL is also present in Haiti and Timor.
About CIAN (French Council of Investors in Africa)
CIAN is the French association of the private sector that brings together industrial and service companies, large groups, and SMEs invested in Africa. Its member companies together generate more than 80% of French economic activity in Africa (60 billion euros). Thanks to its influential network and recognized African expertise, CIAN provides them with support and pragmatic solutions to the challenges of their development in a promising but complex African market.
Press contact: Rachel HOUNSINOU – Media Relation Manager – AGL
rachel.hounsinou@aglgroup.com – +33 01 88 87 10 14 – 06 43 27 16 91