AGL Chad delivers 170 tons of relief supplies for Sudanese refugees
AGL Chad recently completed a major humanitarian transport in partnership with the United Nations Refugee Agency (UNHCR). From July 03 to 05, 2023, two charter flights were chartered from Dubai to Chad, carrying 170 tons of relief supplies for Sudanese refugees.
This initiative aims to support the 53,000 Sudanese refugees who fled the war to settle in Chad. Faced with difficult and often traumatized conditions, these refugees lacked the resources to meet their basic needs, including housing and protection from the elements. This is why AGL Chad has mobilized to support the UNHCR's actions by transporting essential emergency equipment to welcome the refugees. The two charter flights, consisting of 445 pallets containing tents and tarpaulins, landed in the Chadian capital on July 05.
To transport these supplies to the UNHCR warehouse in Abéché, in the mountainous Ouaddaï region, AGL Chad mobilized 12 trucks and 13 of its own staff. Thanks to efficient coordination between AGL teams and the HCR, the transfer of these supplies was completed in a single day, over a distance of 850 kilometers from N'Djamena airport. With this operation, AGL Chad demonstrated its ability to provide logistical solutions adapted to emergency situations, guaranteeing smooth and secure reception of relief supplies.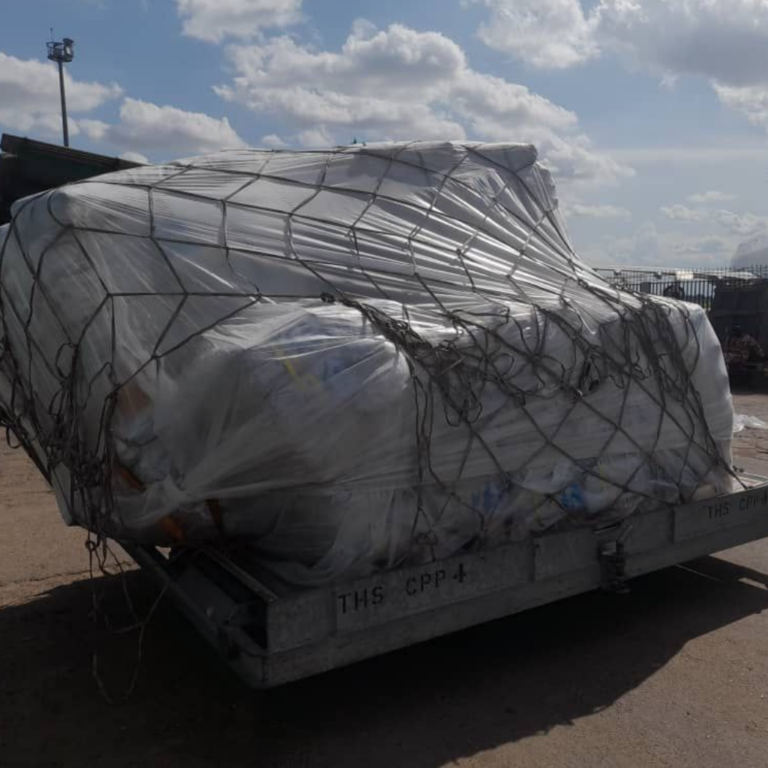 «

« We are delighted to continue our collaboration with the UNHCR and provide them with logistical solutions to support Sudanese refugees. This project demonstrates our commitment to the well-being of communities in need, and our ability to act quickly to bring comfort to those in need.

»

Cyrille Tetrel, Managing Director of AGL Chad
The company is committed to pursuing its actions in favor of the well-being of populations in the areas where it operates, by continuing to put its logistics expertise at the service of essential social causes.
About AGL (Africa Global Logistics) Chad
Present in Chad in transport and logistics, Africa Global Logistics today employs over 150 people. The company plays an active role in the development of Chad and is committed to improving the skills of its employees. The company also works with young people to raise awareness of the need to protect the environment.