Corporate / Development / Economic / Social
Chad
Logistical support for Chad's 2023 – 2024 agro-pastoral exports
As part of Chad's national development strategy, Africa Global & Logistics Tchad (AGL Tchad), in partnership with the Agence Nationale des Investissements et d'Exportation (ANIE), organized the launch of the 2023-2024 export campaign in N'Djamena on October 19, 2023.
For the 2nd time , Chad's public and private economic players took this opportunity to discuss the framework needed to ensure the success of export operations for Chad's agro-pastoral products (cotton, gum arabic, sesame, livestock, etc.).
AGL Chad took the opportunity to present the range of logistics services available to Chad's foreign trade operators. Transport, transit, storage and warehousing solutions on the corridor from N'Djaména or Moundou to the ports of Kribi and Douala in Cameroon were presented.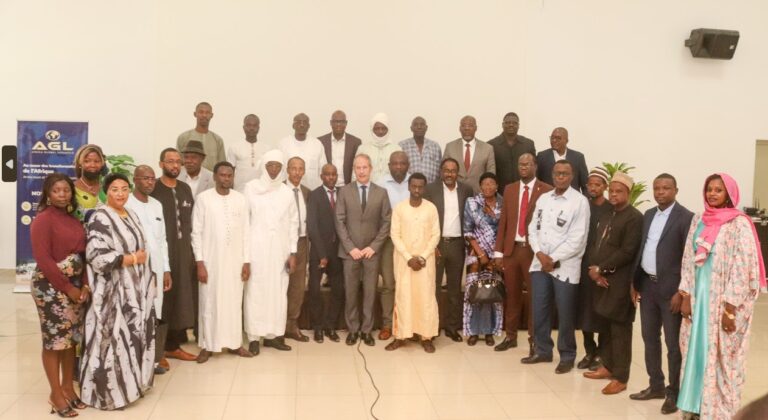 «

We are delighted to support exporters at this forum, which provides an opportunity to exchange views with our customers and partners. This support is in line with our vocation to participate in the transformation of Africa. Every year, we rely on nearly a thousand Chadian operators to ensure the success of our operations, and we are honored to be able to offer competitive services to our customers thanks to this local involvement.

»

declared Cyrille TETREL, Country Managing Director of Africa Global & Logistics Chad.
«

Beyond facilitating export operations, ANIE's efforts are aimed at supporting Chadian exporters in the processes of compliance, customs procedures, targeting credible commercial partners, conquering new markets, finding financing for export operations, training, and sharing knowledge and information. We are proud to be carrying out this mission alongside our Chadian partner, AGL, for whom we have set up this forum, which is used every year to launch our country's export campaigns,

»

said Yassine Mahamat SENOUSSI, representative of ANIE's General Manager
About AGL (Africa Global Logistics) Chad
Present in Chad in transport and logistics, Africa Global Logistics today employs over 150 people. The company plays an active role in the development of Chad and is committed to improving the skills of its employees. The company also works with young people to raise their awareness of the need to preserve the environment.
Press contacts:
Eric Roland Kongou, Communication Manager AGL – Gulf of Guinea T +237 698 00 75 23 – eric.kongou@aglgroup.com
BANAYE Hadje Marada, Communications Manager – AGL Tchad T +235 62 84 20 20 – hadje.marada-banaye@aglgroup.com