AGL Kenya Earns Perfect Score for VIVE Chain of Custody Module
AGL Kenya has achieved a 100% audit in the VIVE traceability module, assessing the management of its sugar warehouses in Nairobi. This achievement demonstrates AGL Kenya's commitment to ethical and sustainable business practices in order to improve its performance and satisfy its customers.
VIVE is a voluntary program focused on continuous improvement in supply chain sustainability, particularly in the sugar sector. Covering the entire chain from producer to end-user, it measures sustainable performance, sets targets for
improvement and tracks them precisely.
AGL Kenya's membership in this program illustrates its commitment to exceeding expectations and constantly striving for progress in sustainability. The VIVE module allows the company to meet the requirements of multiple programs in a single assessment, reducing the audit burden for greater efficiency. AGL Kenya is now positioned as a model of excellence for the industry with this achievement. The company remains committed to promoting innovation, efficiency and customer satisfaction, while setting new standards of excellence in the region.
Czarnikow East Africa, AGL Kenya's key partner in the regional sugar industry, hailed the achievement. The perfect score in the audit is a testament to the collaboration between the two companies and their shared commitment to industry best practices.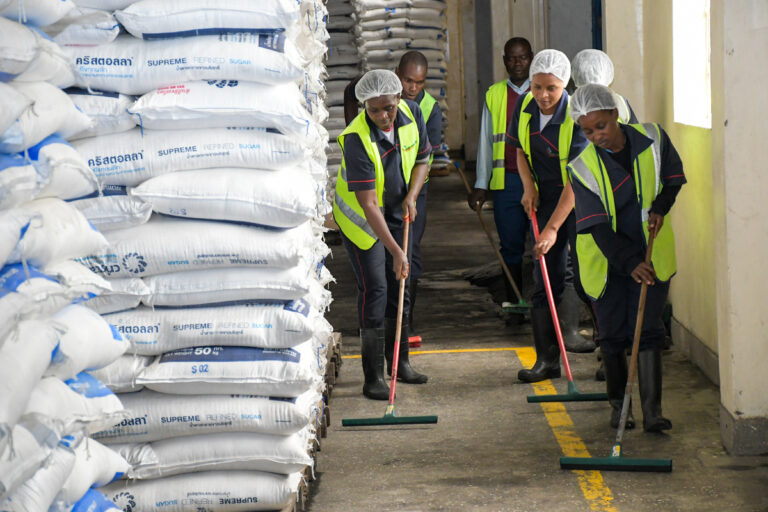 «

Congratulations and thanks to AGL Kenya and its teams as their continued commitment to the VIVE program contributes to the successful rollout in East Africa,

»

Joss Taylor , Managing Director of Czarnikow East Africa.
«

I am proud of the team led by Haim Konforti, head of operations in Kenya, for successfully running this program.

»

Jason Reynard , Managing Director of the East Africa region at AGL
About d'AGL (Africa Global Logistics)
AGL (Africa Global Logistics) is the reference multimodal logistics operator (port, logistics, sea and rail)in Africa. The company is now part of the MSC Group, a leading shipping and logistics group. Having developed its expertise over more than a century and with more than 21,000 employees working in 49 countries, AGL provides its African and global customers with global, customized, and innovative logistics solutions, with the goal of contributing in a sustainable way to the transformations of Africa.
AGL is also present in Haiti and Timor.
Press Contacts:
 Rachel HOUNSINOU, Media Relations Manager– AGL
rachel.hounsinou@aglgroup.com – +33 01 88 87 10 14 – 06 43 27 16
Barbara NYENDE, Corporate Communications Manager – AGL East Africa
barbara,nyende@aglgroup.com – +254 712 351562