Timor Port S.A Certified Compliant with International Port Security Standards (Isps)
Timor Port S.A. is proud to announce that, for the first time, it has obtained ISPS (International Ship and Port Facility Security Code) certification for its port operations in Timor-Leste. This certification attests to the company's commitment to ship and port facility security.
The ISPS certification, issued in accordance with declaration number ISPS/SoCPF/DNTM/V/2023 dated May 29, 2023, is an official recognition of the high security standards implemented at the Port of Timor. It confirms that the port facility is in full compliance with the provisions of the International Ship and Port Facility Security Code (ISPS Code), established by the IMO (International Maritime Organization), and that it operates according to a port facility security plan approved by the national authorities.
To obtain this certification, a recognized security organization carried out a security assessment to evaluate all potential threats to port facility security at Tibar Bay. Following this assessment, a robust security plan was developed and implemented to reduce the risks associated with the identified threats. This security plan was subsequently validated by the port authority with the issue of the ISPS certificate.
This ISPS certification, valid until May 28, 2028, opens new prospects for Timor Port S.A. by enabling it to welcome international ships to its quay. This achievement reinforces Timor Port's position as a leader in port security and demonstrates its commitment to operational excellence and the protection of maritime interests.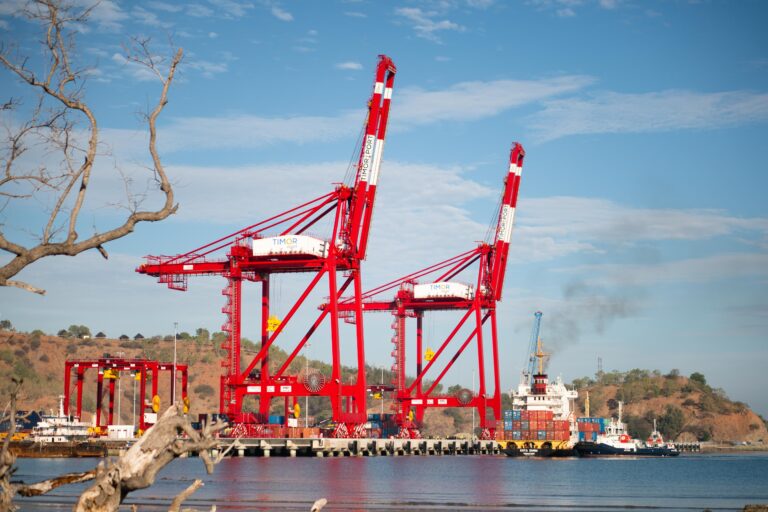 «

We are grateful to the Government of the Democratic Republic of Timor-Leste, represented by the National Director of Maritime Transport (DNTM), for issuing this certification under its authority. This achievement is the fruit of our sustained efforts in the field of maritime security

»

Laurent Palayer , CEO of Timor Port SA
Timor Port's teams will continue to work with determination to maintain the highest standards of safety and security, thus guaranteeing the confidence of partners and customers, while promoting economic development and international trade in Timor-Leste.
About Timor Port
The first public-private partnership in the country, Timor Port represents a total cost of $490 million over a 30-year period. The new port is in Tibar Bay, 12km from the capital Dili. It is equipped with some of the most modern handling equipment and operating systems to handle more than 7,500 TEUs. Its ambition is to facilitate the country's trade with the rest of the world, particularly with China, Northern Australia and Asian countries. It is also positioned as a transshipment hub and a maritime gateway to the Asia Pacific. Actor committed to the development of the territories, Timor Port has implemented plans for recruitment and training plans for the Timorese population to accompany the growth of the growth of the project whilst contributing to local development.
Press Contact: Rachel HOUNSINOU, Media Relations Manager– AGL
rachel.hounsinou@aglgroup.com – +33 01 88 87 10 14 – 06 43 27 16