President of Africa Global Logistics discusses acquisition by Mediterranean Shipping Company in Kenya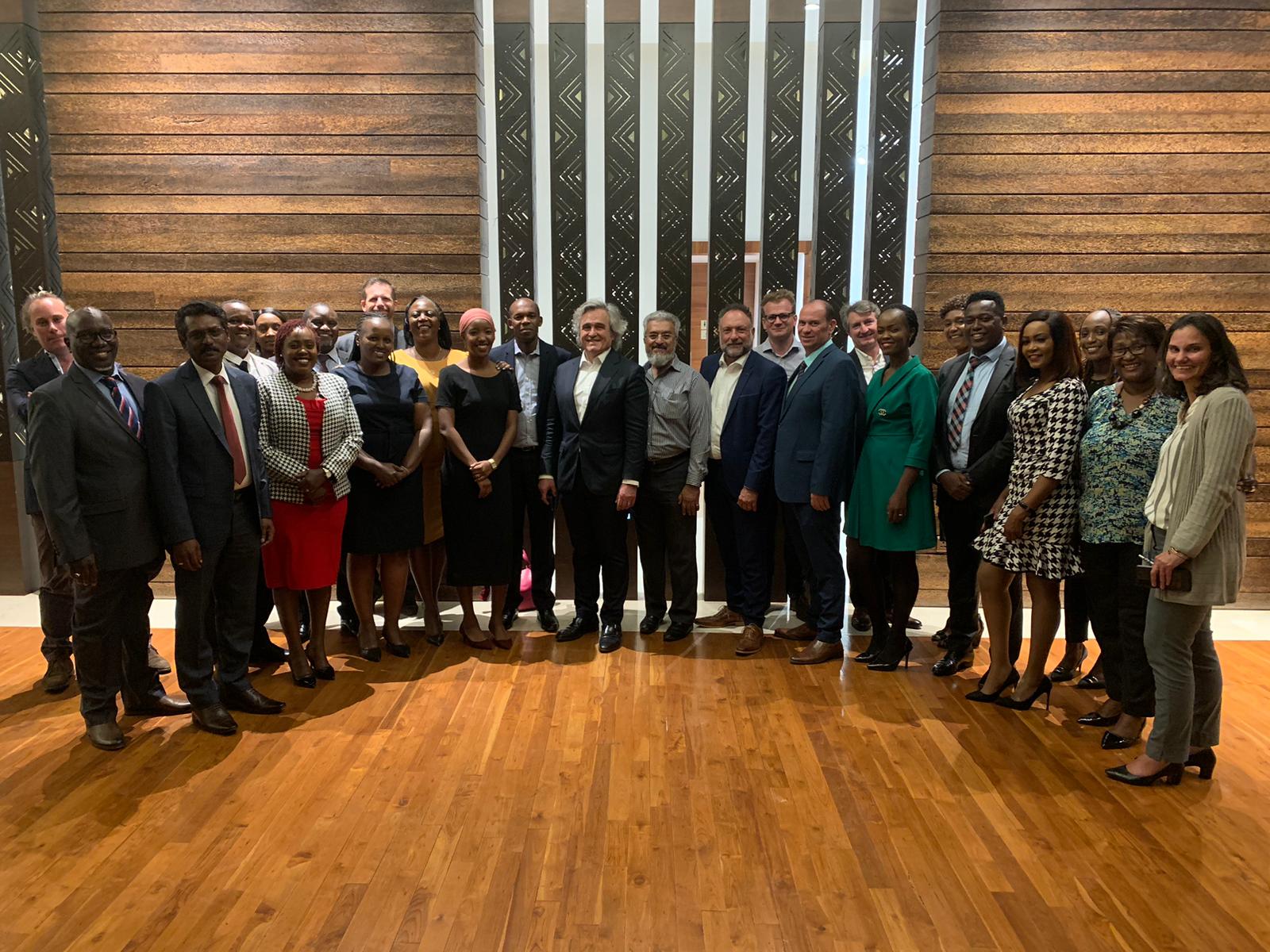 President of Africa Global Logistics discusses acquisition by Mediterranean Shipping Company in Kenya
Kenya, February 28, 2023
Africa Global Logistics President, Philip Labonne, recently held a meeting with departmental heads in Kenya to discuss the acquisition of Africa Global Logistics by the Mediterranean Shipping Company (MSC). The meeting aimed at aligning the organization's mission and strategy in the region with the acquisition, taking into account the synergies that it will create in the industry.
During the meeting, Philip Labonne discussed how the two companies and their capabilities will be combined to provide more comprehensive and efficient services to customers in the region. He also highlighted how the acquisition will give MSC access to a well-established logistics network in Africa, including ports, rail, and road infrastructure.
«

The acquisition will expand MSC's value offer from being the world's largest container shipping line into an integrated logistics provider

»

Philip Labonne , President of Africa Global Logistics
He also discussed MSC's broader mission and strategy in Kenya and the East African region, including plans for investment and expansion in key markets such as Somalia and Egypt. MSC will work closely with local stakeholders, including governments, customers and partners, to develop tailored solutions that meet their unique needs in a bid to achieve sustainable growth in the region and grow its market share.​​​​​​​
The President highlighted the need to establish the organization as a leading integrated logistics provider in the region and align its strategy with the needs and priorities of its customers. By doing so, Africa Global Logistics​​​​​​​ will be well-positioned to achieve sustainable growth while providing solutions that enhance its services and better serve its customers in the region.
Overall, the meeting provided a great opportunity to engage with the team, review the organization's vision and align with the overall strategy while remaining an independent autonomous subsidiary of MSC.