AGL Kenya honored by Unilever in Nairobi
On June 20, AGL Kenya was honored by Unilever Kenya, a renowned consumer goods multinational. The company celebrated the outstanding service provided by AGL Kenya employees at the official inauguration of its huge 23,000 square metre warehouse in Nairobi.
The award is a testament to the tireless efforts and logistical expertise demonstrated by the AGL Kenya team throughout the transition of goods from the AGL Kenya warehouse to the Unilever site. Indeed, under the leadership of Haim Konforti, Operations Manager at AGL Kenya, the team managed to ensure the transfer of products without any security incidents or losses throughout the entire process. With this award, Unilever Kenya has recognized the key role played by AGL Kenya in the successful creation of its new warehouse.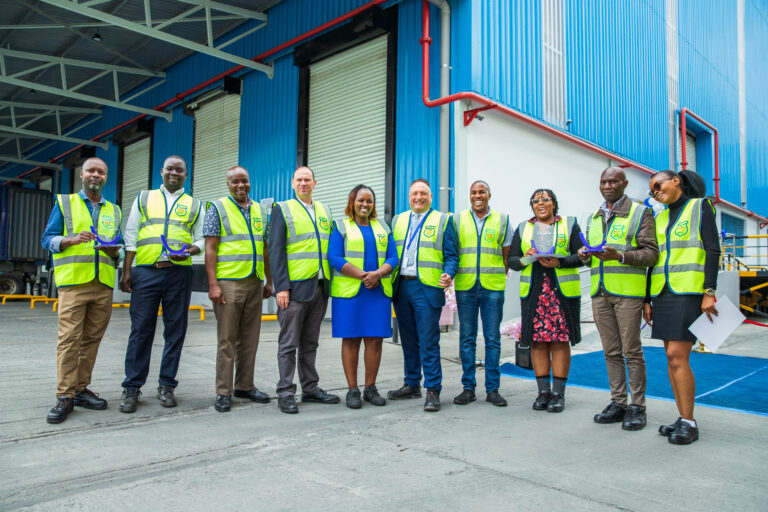 «

We are extremely proud of Beatrice Chelangat, Edward Muraguri, Joakim Muindi, Eunice Kibunja, Michael Nyantari, Daniel Kitheka, Stephen Ojulu and Wairimu Kimani for their well-deserved recognition by Unilever Kenya. Their contributions and exemplary performance have represented our logistical expertise and consolidated our position as a trusted logistics partner

»

Jason Reynard , Jason Reynard, Managing Director - AGL East Africa Region.
AGL Kenya's commitment to more innovative and sustainable solutions enable the company to provide state-of-the-art logistics services to its customers. Unilever Kenya's recognition further strengthens AGL Kenya's position as a leading logistics player in the region.
About AGL Kenya Limited
Present in various sectors through its subsidiaries, Africa Global Logistics Kenya provides economic operators in Kenya with logistics solutions in all industries that drive the country's economic activity.
For several years, we have been applying our expertise in multi-modal logistics solutions (transport, warehousing, customs clearance) to the socio-economic development of Kenya. By combining our resources, we play an active role in the region's major development projects.
By investing in state-of-the-art equipment and innovations, our teams are dedicated to providing customized logistics solutions that meet the unique requirements of our clients.
Press Contact:
Rachel HOUNSINOU, Media Relations Manager – rachel.hounsinou@aglgroup.com – M. +33 (0)6 43 27 16 91
Barbara NYENDE, Corporate Communications Manager – barbara.nyende@aglgroup.com  – M + 254 712 351562