MSC ship calls at Moroni for the first time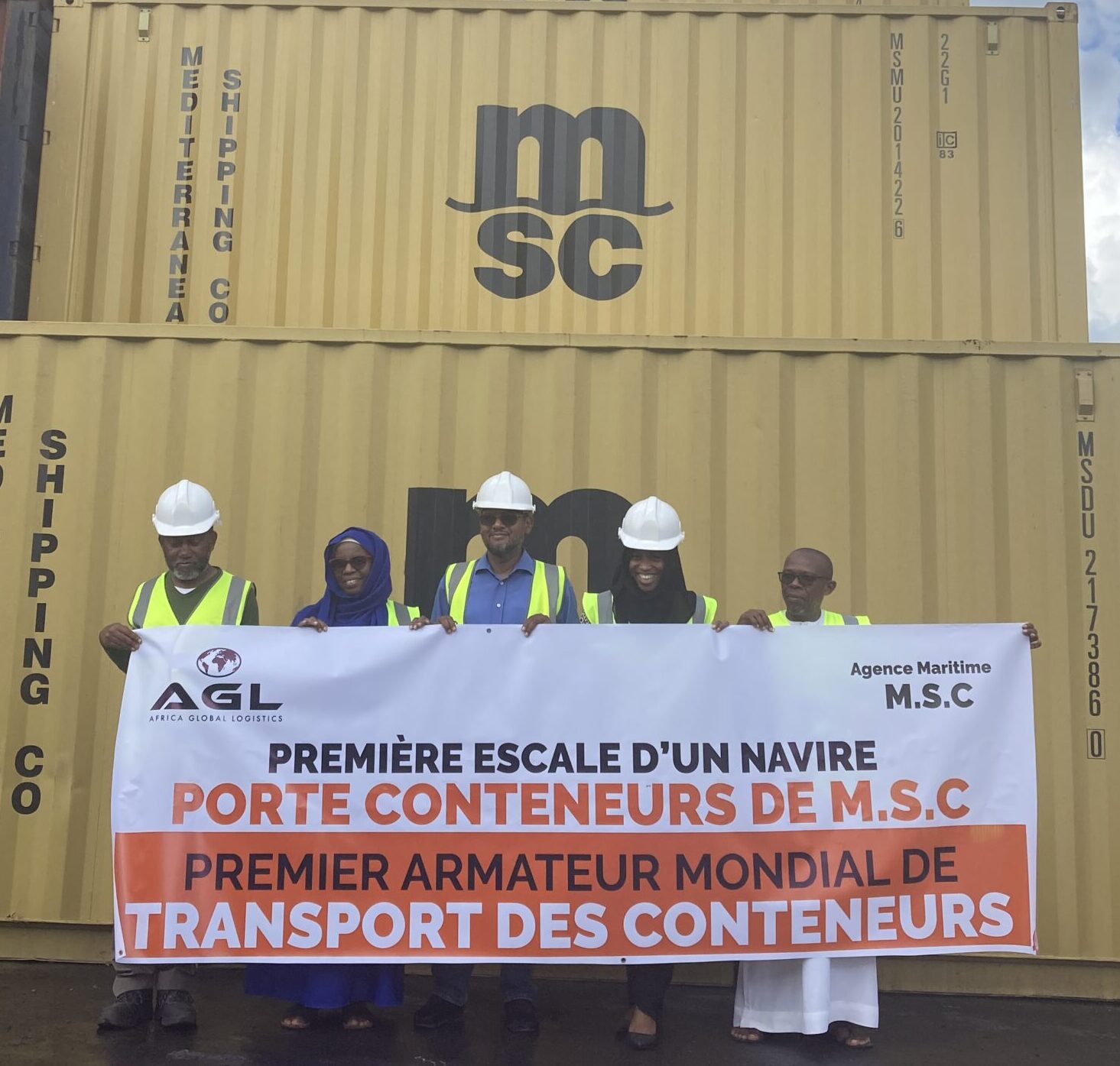 AGL Comores, a subsidiary of AGL (Africa Global Logistics) in Comoros, is proud to have welcomed the MSC ALBA F, a container ship of the shipping company MSC, world leader and commercial partner of AGL's shipping partner, at the port of Moroni. With the support of Moroni Terminal, operator of the port, the ship docked on Wednesday, April 13. Built in 2008, the MSC ALBA F has a carrying capacity of 1,022 TEU and its draft is 8.5 meters.
Rotating from Port Louis in the Republic of Mauritius, passing through Nacala in Mozambique before arriving in Moroni, this new maritime service opens new perspectives for the economic and commercial development of the Comoros Archipelago. With two rotations per month, the arrival of the MSC ALBA F will offer the possibility to local companies and importers to receive containerized goods from all over the world.
This stop is an important step in the development of the port of Moroni and testifies to the commitment of the teams of AGL Comores, Moroni Terminal and the Comorian authorities in recent years by investing in the port infrastructure and handling equipment for the modernization of operations.
«

The arrival of the world's leading container shipping company is a great opportunity for Moroni Terminal. In addition to strengthening the economic links between the Comoros and neighboring countries, this new collaboration will allow us to optimize our performance with the increase in volumes to be handled, and will help us to go even further in the development of our infrastructure,

»

Didier VANDENBON , President of AGL Comores.
Press Contact : Rachel HOUNSINOU, Médias Relations Manager – AGL rachel.hounsinou@aglgroup.com – +33 01 88 87 10 14 – 06 43 27 16 91
About AGL Comores
A subsidiary of AGL (Africa Global Logistics), AGL Comores has been a key player in logistics in Comoros since 2016. A specialist in the sector, AGL Comores is MSC's shipping agent in Moroni. The company participates in the economic development of the country through transport and logistics solutions adapted to the needs of the market.