CAMRAIL, a constant commitment to women.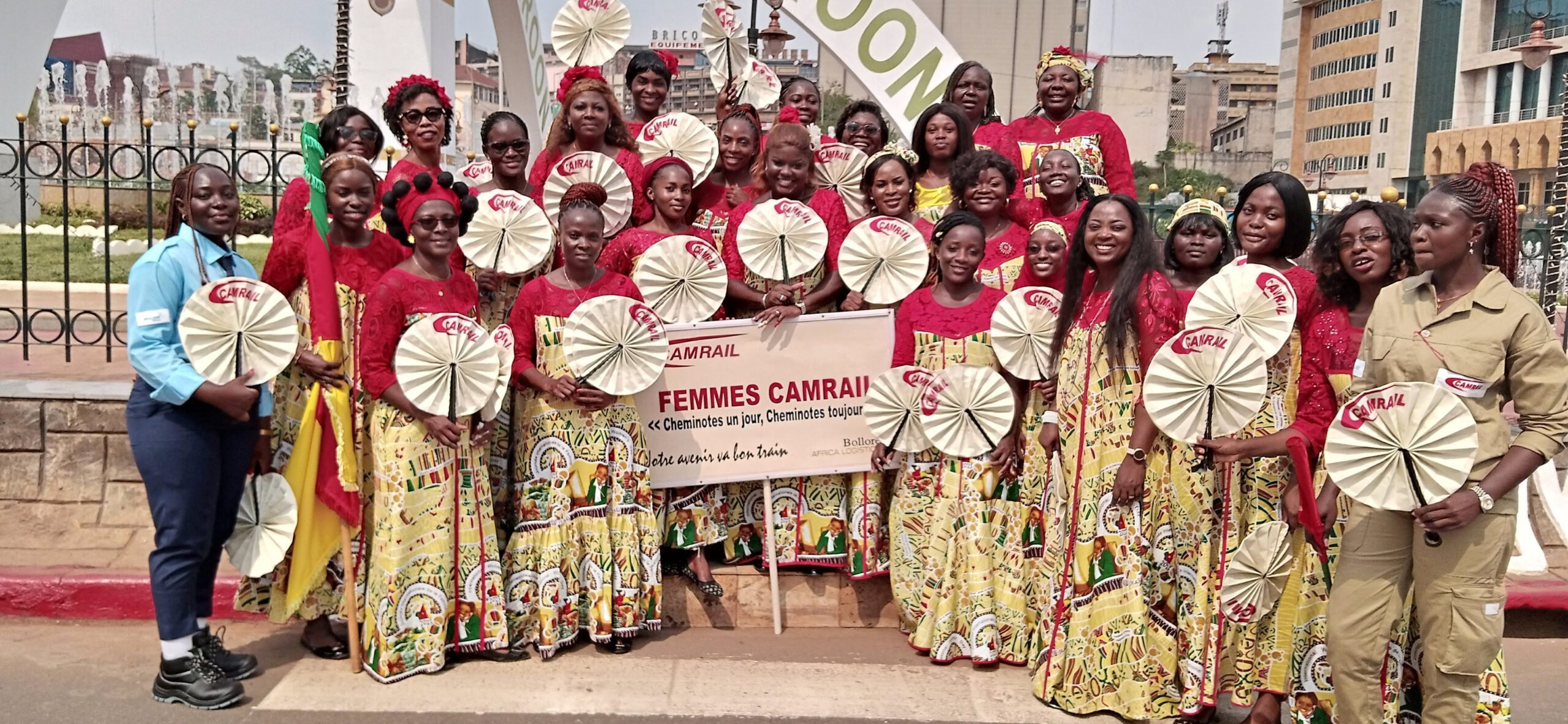 CAMRAIL, a constant commitment to women.

Douala, le 9 mars 2023
CAMRAIL celebrated on Tuesday, March 8, 2023, alongside the national and international community, the international community, the International Day dedicated to women's rights. To mark this event, the Cameroonian railway concessionaire organized a series of activities throughout its network. a series of activities throughout its network. Among these are relay races
and sports dances. In addition, with a view to enabling women railway workers to diversify their
to diversify their sources of income, a workshop on the manufacture of cosmetics was organized for them. It was in particular to teach them how to make body scrubs, cologne and bleach. The practical workshops initiated for this purpose preceded the participation of the railwaywomen in the different parades organized in the main cities of the Cameroonian railway network.
«

I note to date, an important concentration of women in the middle management (59%) and senior management (12%), proof of the value of their expertise and know-how within CAMRAIL. Another source of satisfaction is that the railway professions, which in the past were essentially reserved for men, are increasingly reserved for men are increasingly being carried out by women today,

»

Florence Epeti-Koum , Head of Administration, Remuneration and Projects Department.
Indeed, women, who represent 13.32% of CAMRAIL's total workforce, have not only gained access to train driving, but have also become more and more involved in the management of the company. have not only become train drivers, but are also present in the maintenance workshops, in signalling and They are also present in the maintenance workshops, in signaling and in transmissions.
«

Our human resources policy makes no distinction between men and women. men and women. We value skills, and it turns out that women have them, just like everyone else

»

Thierry Armand Owona , Director of Human Resources at Camrail
At the same time, other women railway workers have been promoted to managerial positions.
Also, 12% of women working at CAMRAIL are executives compared to 8% of men and 59% of them are supervisors as opposed to 39% of men.
Press contact:
Hugues Mbala Manga
hugues.mbala-manga@camrail.net
Mobile: +(237) 696 91 01 28.
About CAMRAIL


CAMRAIL, is the concessionaire of the Cameroonian railroad since 1999. A major player in the economic and social development of Cameroon, CAMRAIL invests an average of 12 billion CFA francs per year. The company pays an average of 10 billion CFA francs each year to the State of Cameroon in royalties, taxes and fees. With 1,500 direct employees and 4,000 subcontracted personnel, CAMRAIL is developing a proactive human resources policy.