Economic / Politics / Social
Ethiopia
AGL Ethiopia recognised for its contribution to the socio-economic development of Ethiopia
On 12 October, AGL Ethiopia was honoured at the 5th edition of the National Top Taxpayers Recognition Programme, which took place at the National Palace. This annual ceremony aims to celebrate companies that make a significant contribution to the socio-economic development of Ethiopia, by fulfilling their tax obligations in an exemplary manner. This year, AGL Ethiopia was awarded the Silver Prize, demonstrating its commitment to ethical tax practices and its contribution to the country's economic growth.
The ceremony, presided over by Prime Minister Abiy Ahmed, brought together nearly 500 of our nation's leading contributors, all celebrated for their positive influence on Ethiopia's tax system.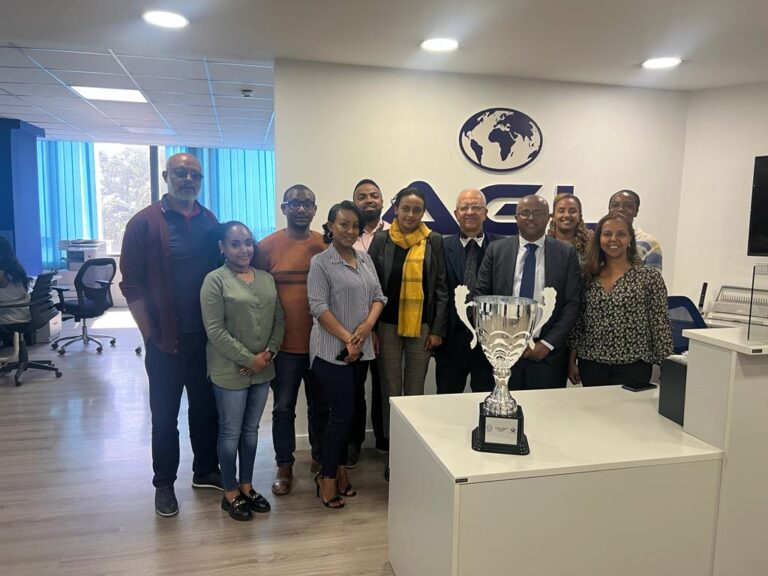 «

This recognition from the Ethiopian authorities is a huge honour. It reinforces our determination to persevere in our commitment to the well-being of the community and to play an active role in the economic growth of Ethiopia,

»

said Omar Abdulkarim, AGL's Regional Director for the Horn of Africa
With a presence in Ethiopia for over ten years, AGL Logistics Ethiopia is a pillar of the country's logistics sector. With eight sites strategically located throughout the country, the company offers a full range of services to support businesses, both locally and internationally.
In addition to its logistics expertise, AGL is also an employer committed to development in Ethiopia. The company plays an active role in creating employment opportunities by establishing local content contracts with local stakeholders, in line with the Ethiopian authorities' initiatives to promote economic transformation and diversification. AGL also employs more than 120 Ethiopian staff, whom it supports through training and career development programmes.
About Africa Global Logistics
AGL is Africa's leading multimodal logistics operator, offering tailor-made and innovative global logistics solutions to its African and international customers. The company is now part of the MSC Group, a leading shipping and logistics company. Thanks to its network of 250 logistics and maritime agencies, 22 port and rail concessions, 66 dry ports and 2 river terminals, AGL benefits from expertise developed over more than a century. With a team of over 23,000 employees in 49 countries, AGL aims to make a lasting contribution to the transformation of Africa. AGL is also present in Haiti and Timor.
Press contacts:
Rachel HOUNSINOU – Media Relations Manager
rachel.hounsinou@aglgroup.com – M. +33 (0)6 43 27 16 91
Barbara NYENDE – Corporate Communications Manager
barbara.nyende@aglgroup.com – M + 254 712 351562