Successful partnership to export sugar produced by Saris Congo to Gabon
During the first half of 2023, Africa Global Logistics Congo's teams exported nearly 60,000 bags of bulk sugar and three containers of lump sugar to Libreville, at the request of Saris Congo, a subsidiary of the Somdiaa Group. This operation enabled some 3,066 tonnes of sugar from Congo to be marketed in Gabon.
Produced in Nkayi, a town more than 237 km from the economic capital Pointe-Noire, where Saris Congo has a concession on which 12,000 ha of sugar cane are planted, the sugar was potted and then transported to the port of Pointe-Noire, where our teams organised the export operations and delivery to Libreville.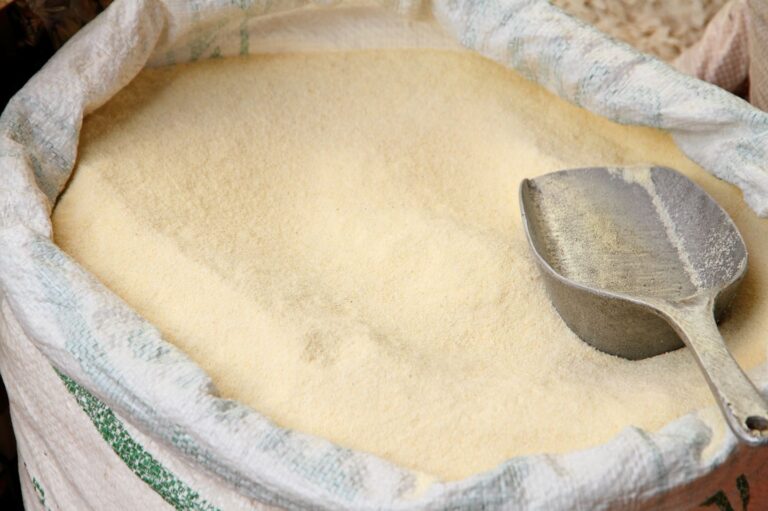 «

It was a successful operation, thanks to the support of our partner Africa Global Logistics Congo, in whom we have full confidence for such operations. We could repeat these operations depending on the needs of our Gabonese subsidiary and local production

»

says Jean-Baptiste MABIALA, Saris PNRE Branch Manager.
«

We've been working on operations like this for several years. The expertise of our teams and our mastery of the logistics chain help us to meet our deadlines. This gives us a good idea of how trade between African countries can develop

»

explains Cyril MARQUES, Director of Logistics Solutions at Africa Global Logistics Congo
Sugar exports between Congo and Gabon are based on the needs of Somdiaa's Gabonese subsidiary. The product exported helps to cover part of the demand for the product on the Gabonese market and to prevent any form of sugar shortage. Saris Congo produces nearly 70,000 tonnes of sugar a year at Nkayi. Most of this sugar is sold on the Congolese market, and surplus production is sold on markets in the sub-region to satisfy local consumption.
About Saris Congo
SARIS Congo is a subsidiary of the Somdiaa group, which focuses its expertise on complementary activities: agriculture (sugar cane), processing (sugar, flour and animal feed), livestock farming and distribution. The company grows sugar cane and produces blond and lump sugar. It has a limestone plant, which can be used in powder form to improve sugar cane fields or as gravel for civil engineering works. It is keen to participate in the development of village maize and soya cultivation close to the cane-growing area, and to contribute to their industrial processing. Saris Congo has begun growing local and hybrid varieties, which will help to determine which varieties will be optimal in the SARIS environment.
About AGL Congo
AGL (Africa Global Logistics) is the leading multimodal logistics operator (port, logistics, sea and rail) in Africa. The company is now part of the MSC Group, a leading shipping and logistics company. AGL is active in transport and logistics in the Congo and employs 1,500 Congolese staff through its agencies and its port and logistics subsidiaries. With offices in Pointe Noire, Brazzaville and Dolisie, the company deploys QHSE management systems based on recognised standards such as ISO 4500. AGL is committed to improving the skills of its employees and plays an active role in the country's socio-economic development through corporate social responsibility initiatives in the fields of education, social reintegration, environmental protection and humanitarian aid.
Press contact:
Ghislain MAGINOT, Head of Media Section – AGL
ghislain.maginot@aglgroup.com – +242 05 775 02 10