SCAC Shipping  has over a century of experience in ship brokerage.
Conventional stevedoring
Africa Global Logistics offers conventional stevedoring services in Africa  for all types of cargo: bagged, bulk, RoRo, heavy lift, containers and more. 
The constant pressure to improve port productivity in this international market drives our investment in state-of-the art equipment and regular staff training on compliance with the safety standards and best practices required by these types of cargo in line with strict environmental standards.
Optimum operations planning and continuous improvement of our facilities and workflows allow us to constantly expand our offer of conventional stevedoring services.
Our conventional stevedoring network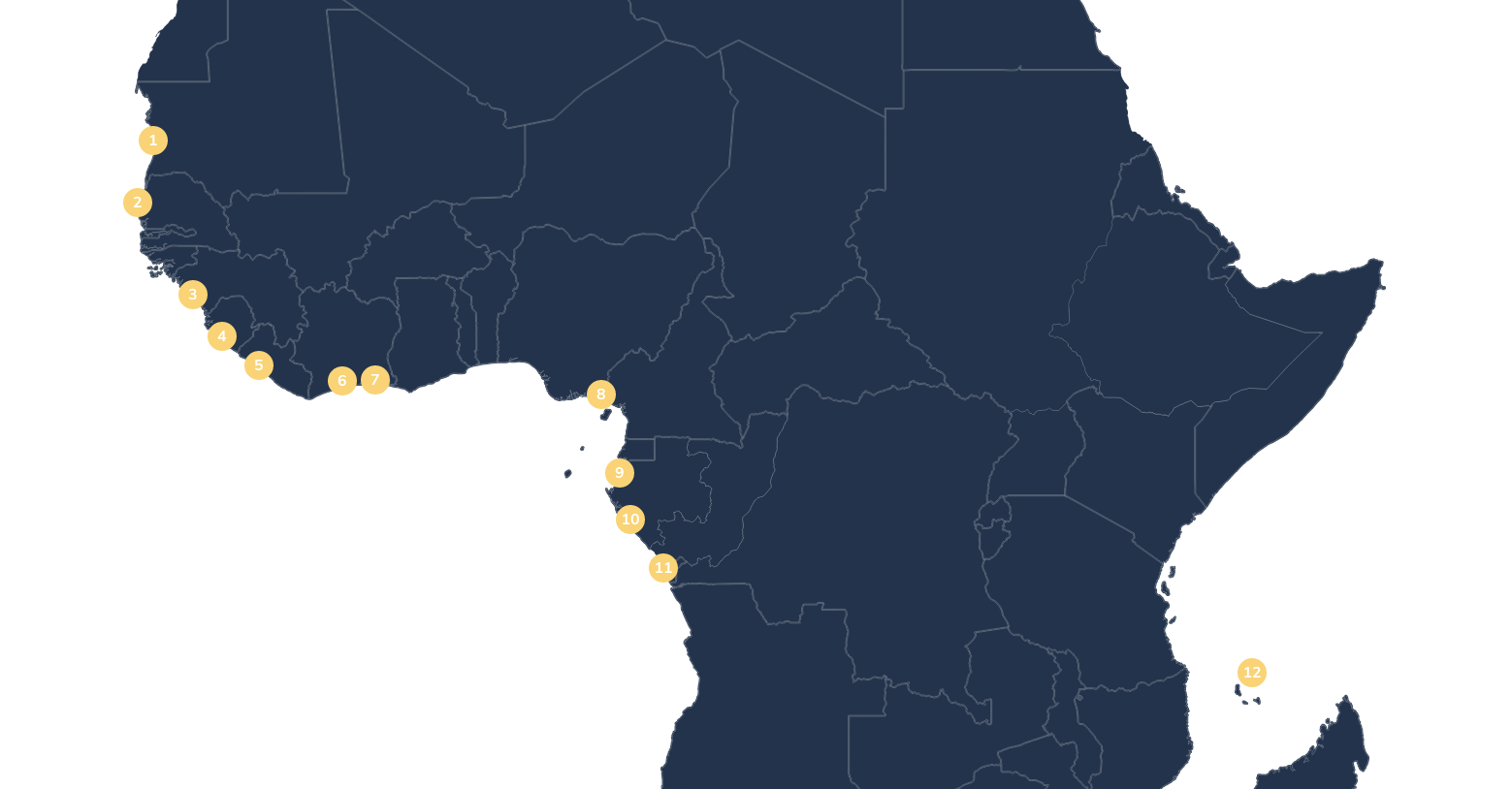 1

Port of Nouakchott, Mauritania

2

3

4

Port of Freetown, Sierra Leone

5

Port of Monrovia, Liberia

6

Port of San Pedro, Ivory Coast
7

Port of Abidjan, Ivory Coast

8

9

Port of Libreville, Gabon

10

Port of Port-Gentil, Gabon

11

Port of Pointe-Noire, Brazzaville, Congo

12
Shipyards
Africa Global Logistics has the expertise and equipment to maintain, repair and refurbish vessels at our specialist shipyards. We also offer specialist services for oil tankers, LNG carriers and fishing vessels.
We operate two shipyards; one through West Africa's leading ship repairer, CARENA, based at the Port of Abidjan in Ivory Coast, and the other through DPS, based at Port-Gentil in Gabon. 
These shipyards offer specialist services such as maintenance, overhaul of rescue equipment, fairing-painting, electrics, piping, industrial cleaning, on-board mechanics and electromechanics, boilermaking, carpentry, etc. for oil tankers, LNG carriers and fishing vessels, as well as ship supplies.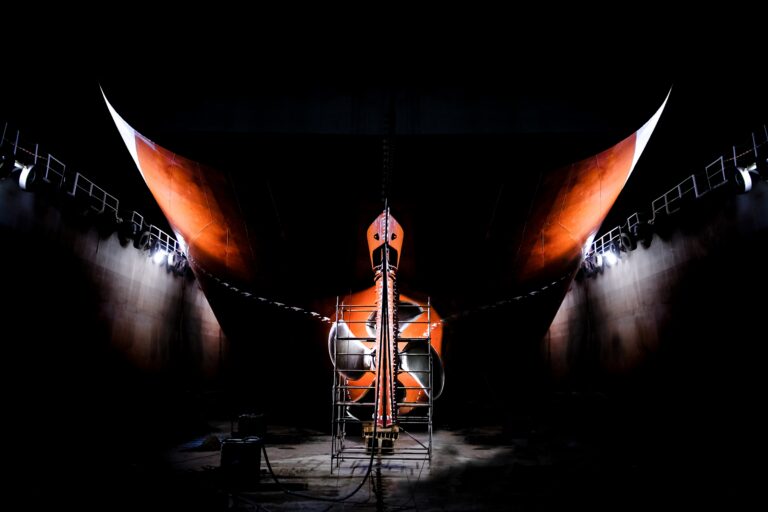 Ivory Coast – CARENA
Established in 1953, CARENA is the leading shipyard in West Africa. It offers a hoisting capability for vessels up to 172 m.
Infrastructure/equipment:
Handling and lifting: 6 tower cranes (12 to 16 tonnes), 2 floating cranes (10 and 20 tonnes), 11 service decks, 4 aerial work platforms (250 kg), 8 forklift trucks (5 to 11 tonnes)
Hoisting: 1 floating dock with a 10,800 tonne capacity, 1 floating dock with a 10,000 tonne capacity, 1 floating dock with a 2,000 tonne capacity, 1 x 300 tonne slipway, 1 x 80 tonne slipway
Dock: 5 m draught, 400 m available quay length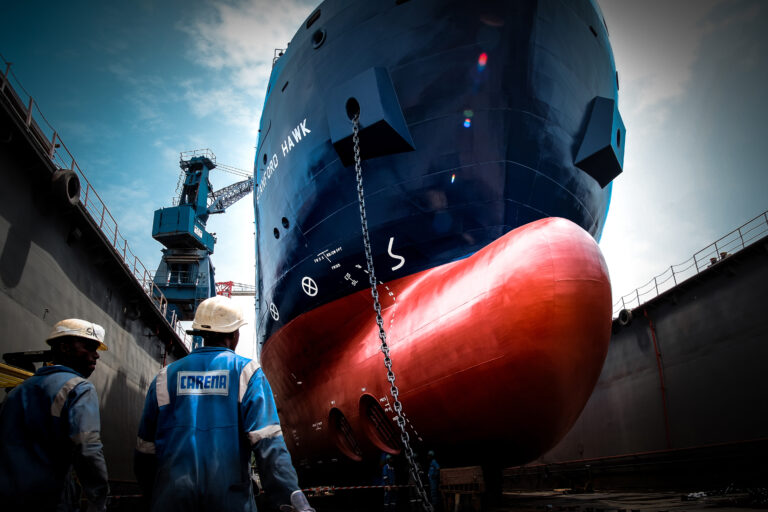 Gabon – DPS 
Established in 2005 and based at Port-Gentil in Gabon, DPS specialises in shipbuilding and repair for oil and gas companies. It has four production units. 
Infrastructure/equipment:
Hoisting: 1 floating dock with a 900 tonne capacity and 3 m draught
Dockside repairs: 600 m long quay, 5.5 m draught