Development / Economic / Environment / Social
Uganda
Inauguration of Africa Global Logistics in Uganda: A new logistics era begins
The inauguration of AGL (Africa Global Logistics) in Kampala, Uganda, on 9 November marks an important milestone in Uganda's economic landscape. A major player in the logistics and transport sector, AGL is committed to contributing to Uganda's economic growth by providing innovative logistics solutions that facilitate trade in the region.
The event was marked by the presence of eminent personalities, including the Minister of State, the Honourable Fred Byamukama, the French Ambassador to Uganda, His Excellency Mr Xavier Sticker, and a representative of the Ministry of Finance.
The Minister of State for Transport and Labour, Fred Byamukama, welcomed Africa Global Logistics to Uganda, underlining the company's potential to improve the country's connectivity and strengthen its position in the global market. In particular, he stressed the importance of efficient logistics in fostering economic development and expressed confidence in the positive impact the company will have on the local economy.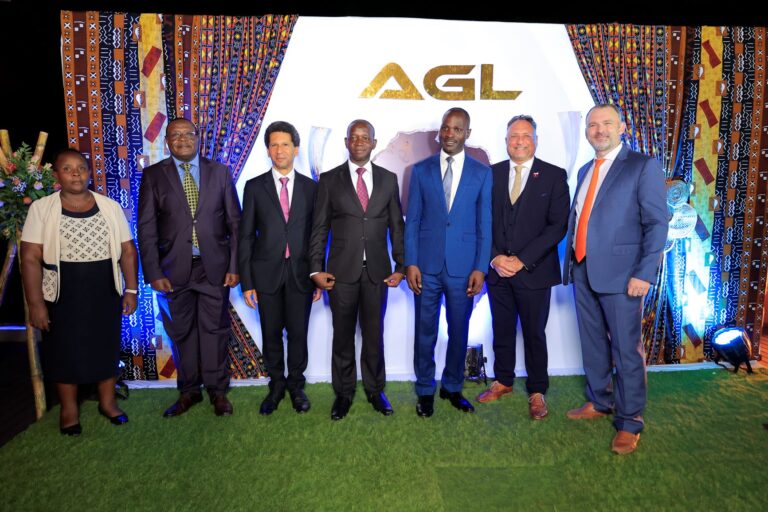 «

I am convinced that the launch of AGL will not only improve the efficiency of the logistics sector, but also strengthen ties across the continent

»

said Fred Byamukama
Finance Minister Matia Kasaija said: "As Ugandans, we recognise the critical role of logistics in facilitating trade and the government is committed to creating an enabling environment for businesses to thrive".
In line with its commitment to corporate social responsibility, Africa Global Logistics unveiled a number of projects, including the launch of community development initiatives in the regions where it operates, creating employment opportunities and supporting the local ecosystem.
"Our commitment to sustainability and our ability to provide innovative logistics services will be key drivers in creating a prosperous future for Africa. AGL remains committed to being at the heart of Africa's transformation," said Regional Managing Director Jason Reynard.
Mr Reynard also underlined the company's commitment to infrastructure development in Uganda, notably through the establishment of a container depot in the Namanve region, in the Wakiso district. This project mainly comprises warehouses covering around ten acres along the Terminal.
The launch of AGL in Uganda marks an important step in the country's efforts to strengthen its logistics infrastructure and attract foreign investment.
About Africa Global Logistics
AGL (Africa Global Logistics) is the leading multimodal logistics operator (port, logistics, sea, and rail) in Africa. The company is now part of the MSC Group, a leading maritime transport and logistics company. With expertise developed over more than a century and over 23,000 employees in 49 countries, AGL provides its African and global customers with comprehensive, customized, and innovative logistics solutions, with the ambition to contribute sustainably to the transformation of Africa. AGL is also present in Haiti and Timor.
Press Contact:
Rachel HOUNSINOU, Media Relations Manager – rachel.hounsinou@aglgroup.com – M. +33 (0)6 43 27 16 91
Barbara NYENDE, Corporate Communications Manager – barbara.nyende@aglgroup.com – M + 254 712 351562