AGL Mali carries out a special convoy over 1,000 km to the Goulamina mine
AGL Mali, a specialist in transportation and logistics in Mali, has successfully carried out a large-scale logistics operation for one of its clients operating in the mining sector. This achievement once again demonstrates the technical expertise of the company, positioning it as the leading logistics partner in Africa.
In collaboration with AGL Côte d'Ivoire, AGL Mali delivered specialized equipment for the construction of the new lithium mine in Goulamina, Mali, during the month of June 2023. The primary crushing unit, originating from Tianjin, China, was transported to the Goulamina mine via the port of Abidjan, under the coordination of AGL teams. This high-value logistics operation was made possible thanks to the expertise of AGL's employees.
The dedication of the teams and real-time communication among all stakeholders in the logistics chain contributed to the success of the transportation, adhering to quality, hygiene, safety, and environmental (QHSE) standards and requirements. Despite challenging weather conditions during the rainy season, the convoy, consisting of more than 21 trucks and covering a distance of 1,056 km, was delivered within the agreed-upon timeframe, fully satisfying the client.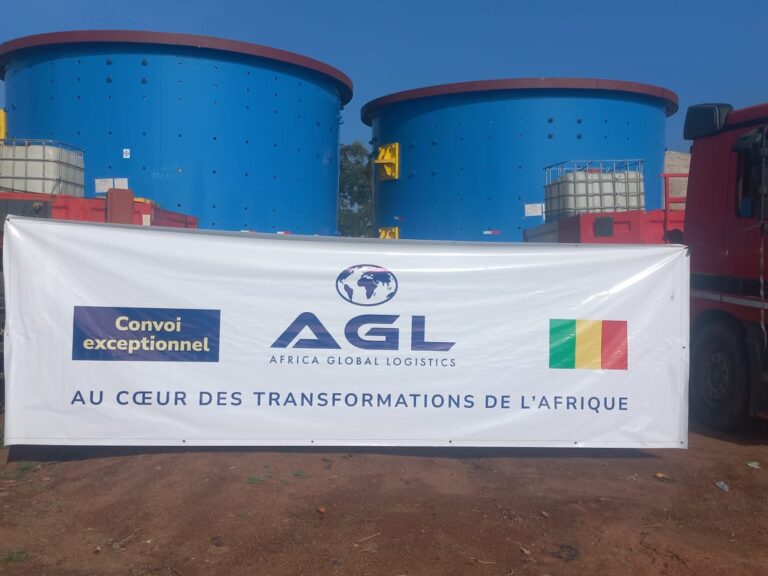 «

This opération was carried out with professionalism and adherence to deadlines, demonstrating AGL's prominent position as a logistics provider in Mali, serving the people and the Malian economy, which places great importance on the extractive industries as significant contributors to the country's development. It is also an opportunity to pay tribute to our team members whose professionalism and expertise are beyond doubt.

»

Rémi Ayikoué Amavi, General Manager of AGL Mali
The successful completion of this logistics operation confirms AGL Mali's ability to overcome the most complex challenges in the transportation and logistics sector. As a reliable and competent partner, the company continues to strengthen its reputation, contributing to the development of the Malian economy and asserting its position at the heart of Africa's transformations.
About AGL Mali
AGL Mali, with nearly 174 employees working in its branches in Bamako, Kayes and Sikasso, and its offices in Zegoua and Diboli, operates in the fields of freight forwarding, transit, consignment, multimodal logistics and valueadded warehousing. A specialist in logistics and major industrial and mining projects, AGL Mali is also an expert in the transport of heavy goods and exceptional convoys. The company offers a diversified range of services and represents a support base for countries in the sub-region, within the framework of structuring projects and playing a key role in opening up countries. AGL Mali is committed to providing reliable, innovative, flexible and valuecreating solutions
Press contact :
Kadiatou Anne Malet – Commercial & marketing departement – AGL Mali
kadiatou.malet@aglgroup.com – +223 77 03 57 03