AGL increases the capacity of aerohub, the largest contractual logistics base
AGL Côte d'Ivoire, one of the major logistics operators in the territory, delivered on April 15, 2023, the work to extend its cold room (temperature-controlled zone) in its contract logistics warehouse, the Aerohub, the largest contract logistics base in West Africa, located near the Felix Houphouët Boigny International Airport in Abidjan, in the municipality of Port Bouët.
This work was carried out with the expertise of local companies, ARIC, 2I IVOIRE INGENIERIE and INSTAFRIC, in compliance with international norms and standards. They have tripled the capacity of the temperature-controlled area, which has increased from 600 m2 to 1,800 m2, in order to meet the growing demands of customers and anticipate their needs on the Ivorian and West African markets.
The Aerohub, a 6,000 m2 contract logistics base, is intended to receive, store and distribute within its tri-temperature platform (frozen, positive cold, ambient temperature), goods intended for the Ivorian and sub-regional market. In 2022, this platform handled 1,491 TEU containers of goods, approximately 6,096,000 packages received, and 3,424,680 packages shipped.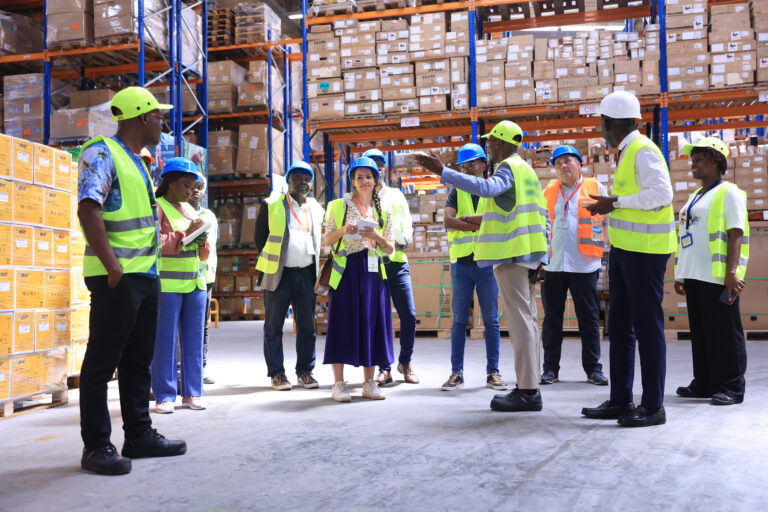 «

We are very satisfied with the ongoing partnership with AGL Côte d'Ivoire's Aerohub, for value-added storage and management of our frozen product stocks. Thanks to this service, our products are well preserved and delivered in real time, allowing us to offer our customers a quality service. The increase in the cold room of this infrastructure also responds to the growth of our activities, on the Ivorian and sub-regional market

»

Faustin Karamoko , Country Manager Danone EDP / FAN MILK Côte d'Ivoire.
Thanks to state-of-the-art technical architecture, the new cold zone will support customers in the pharmaceutical, retail and catering sectors in their growth while maintaining AGL Côte d'Ivoire's quality commitments in terms of cold chain management.
«

This extension of our production infrastructure will enable AGL Côte d'Ivoire to respond more effectively to the evolving needs of our customers. Our objective is to anticipate the expectations of the Ivorian and international market in the field of contract logistics

»

Claude Aman , Director of Logistics Solutions at AGL Côte d'Ivoire.
About AGL en Côte d'Ivoire
Present in Côte d'Ivoire in the sectors of logistics, rail transport (Sitarail), and port handling (Abidjan Terminal), AGL today employs more than 8,000 Ivorian employees through its agencies in Abidjan, San Pedro, Bouaké, Noé, Ferkessédougou and Ouangolodougou. The company actively participates in the development of Côte d'Ivoire and invests in developing the skills of its employees. It trains them through the Pan-African Port Training Center (CFPP) and develops partnerships with higher education establishments, such as the Felix Houphouët-Boigny National Polytechnic Institute. AGL also carries out actions for the populations in partnership with associations, for example to help with the schooling and social reintegration of young people and for their awareness of the preservation of the environment.

Press contacts:

Rachel HOUNSINOU, Media Relations Manager – AGL – rachel.hounsinou@aglgroup.comT +33 01 88 87 10 14 – 06 43 27 16 91

Arsène YAPI, Regional Media and Content Manager – AGL Côte d'Ivoire-Burkina Faso T +225 27 21 22 04 01 / +225 07 07 19 49 67 – arsene.yapi@aglgroup.com

;