Africa Global Logistics in Rwanda contributes to vaccine production in Africa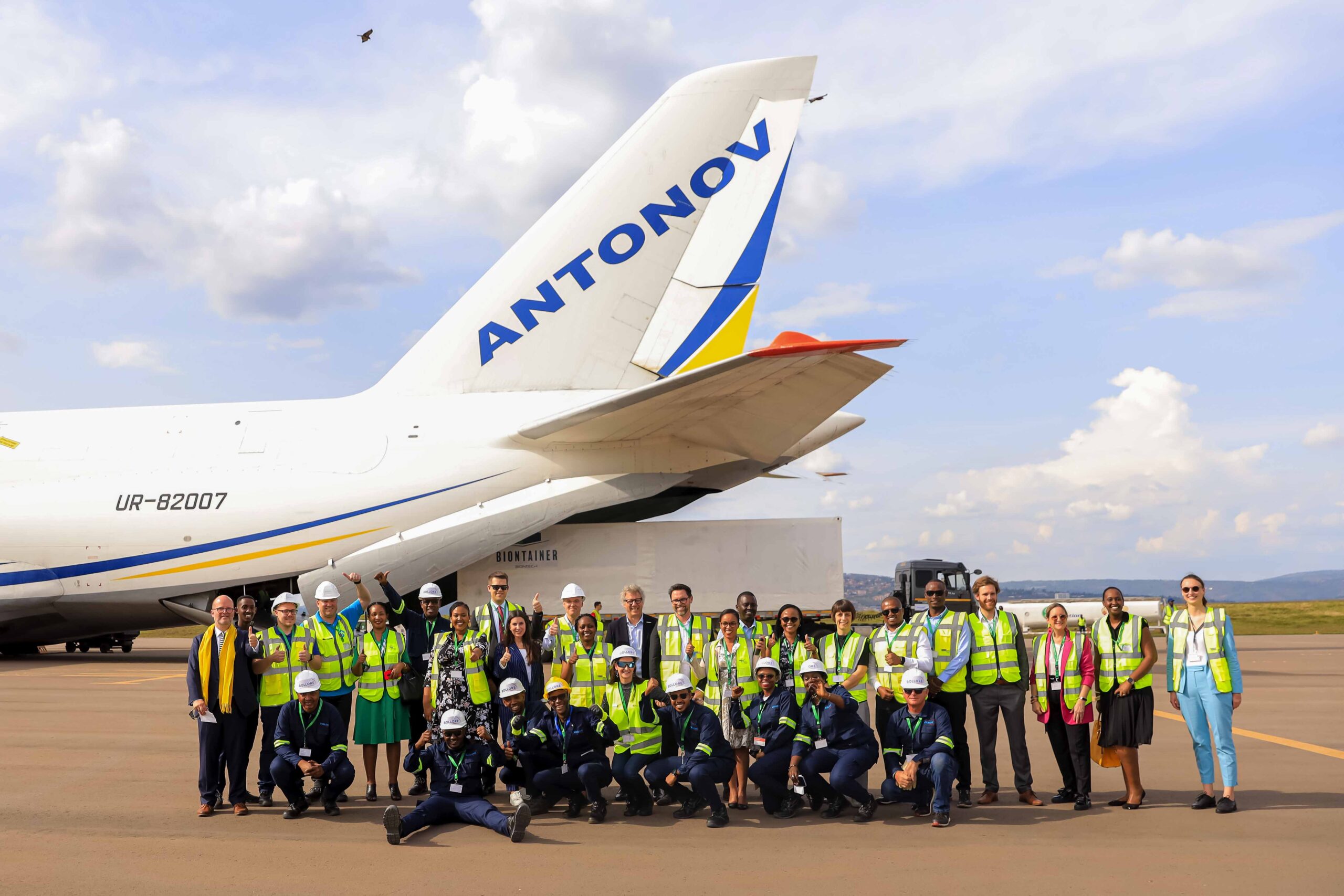 Africa Global Logistics in Rwanda contributes to vaccine production in Africa
Kigali, March 23, 2023
Africa Global Logistics in Rwanda, a major logistics operator in the region, is proud to announce its participation in the importation of the first containers that will constitute the first mobile vaccine manufacturing laboratory in Africa. Indeed, on March 13, Rwanda received six mobile vaccine production units, marking the first shipment of its kind in Africa. Supplied by a major player in the global pharmaceutical industry, these mobile units will eventually form a major production center, with the potential to produce up to 100 million mRNA vaccines each year.
This large-scale project was carried out in collaboration with the teams of Africa Global Logistics in Rwanda and Bolloré Logistics in Germany, which handled the transport and logistics of the mobile laboratories to their final destination. For the placement of these container labs in Kigali, the company managed all logistical aspects of the installation, from import documentation to delivery of the goods, as well as the transfer of the containers and unloading into a dedicated warehouse, fully operated and managed by Africa Global Logistics teams in Rwanda.
The company is honored to have provided the complete logistics solutions for this project, which contributes to strengthening the African continent's capacity to address public health challenges. With these mobile laboratories, African countries will now be able to produce vaccines on site, strengthening their ability to fight diseases such as malaria, tuberculosis and HIV, and protect their populations. In addition, this vaccine production center will help create job opportunities for local scientists and, by extension, for Rwandans wishing to invest in jobs related to our expertise.
«

We are convinced that this project will have a significant impact on the health and well-being of the African population, and we are particularly pleased to have been able to contribute to it. The successful implementation of this project also highlights the importance of effective partnerships and teamwork in the realisation of projects

»

Roger Nkubito, Managing Director of Africa Global Logistics in Rwanda and Burundi.
Rachel Hounsinou, Responsable Relations Médias – Africa Global Logistics (rachel.hounsinou@aglgroup.com)  +33 01 88 87 10 14

Candy Botha, Regional Marketing Manager (Southern Africa) – Africa Global Logistics (candy.botha@aglgroup.com)  +27 83 756 8300

About Africa Global Logistics Rwanda

Africa Global Logistics is a major transport and logistics operator present in 49 countries. Specialising in multimodal transport, the group operates through four business lines: logistics, port, maritime and rail. Africa Global Logistics contributes to the development of local economies and connects them by rail and road to the main logistics corridors of the continent.

;