Africa Global Logistics Cameroon and socopao committed to women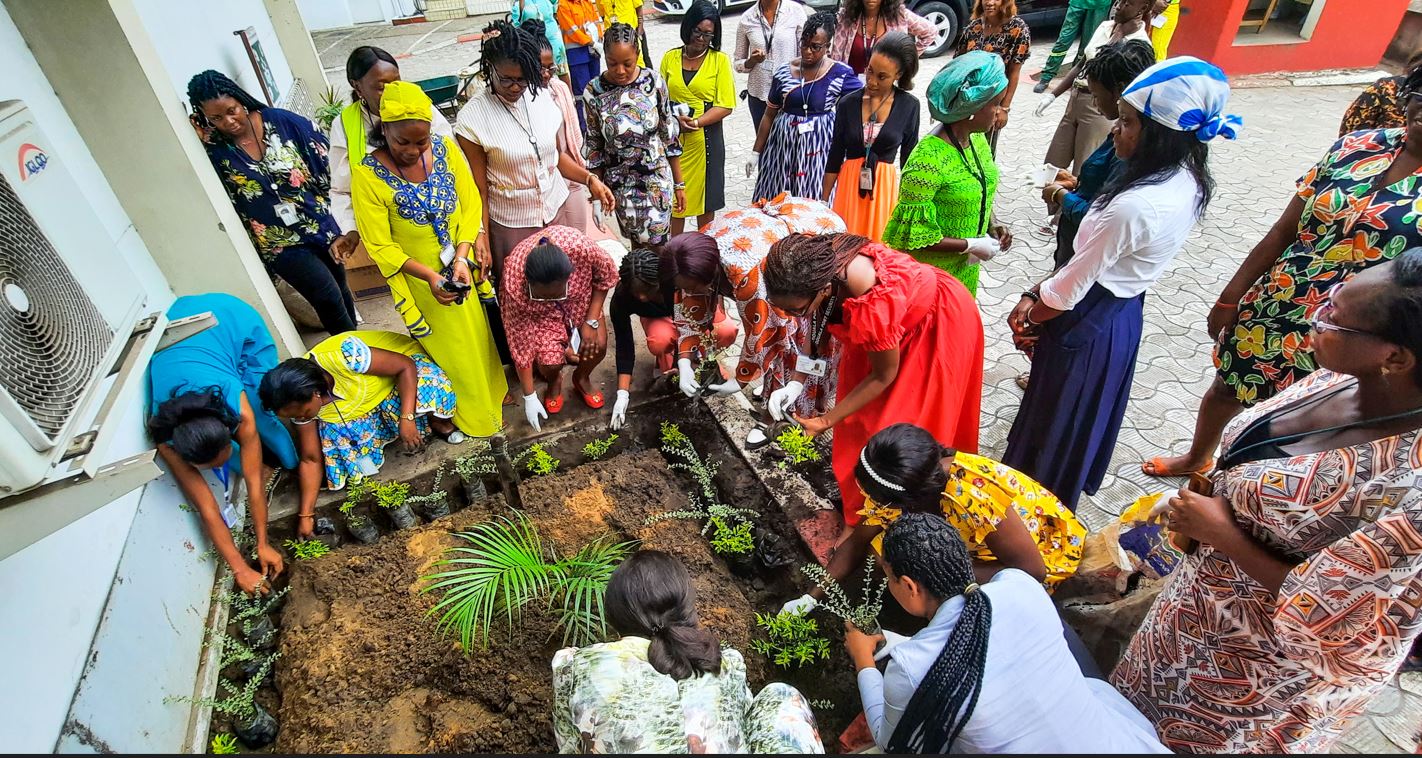 Africa Global Logistics Cameroon and socopao committed to women

Douala, March 8, 2023
Africa Global Logistics Cameroon and Socopao celebrated on Tuesday March 8, 2023 the International Day dedicated to women's rights. For this day dedicated to them, the women of the company were able to take advantage of a series of activities organized in their honor to strengthen their spirit of creativity and social cohesion.
These activities began on Saturday, March 4, 2023 with the organization of practical workshops (plastic arts, drawings, professional make-up, etc..) in a hotel in Douala. During the ecological day called "Operation Green Site" which took place on March 06, the employees planted trees on our different sites. All these activities were concluded on March 8 with a lunch during which the employees participated in various activities (Karaoke, piano bar, presentation of works of art).
«

The activities organized for the benefit of the employees during this dedicated period allowed them to express their talent and demonstrate their commitment to the company's values such as solidarity and humility. Our Group is also committed to following and supporting women in their personal development and career, as well as strengthening their position within our various entitie

»

Serge Agnero , Managing Director of Africa Global Logistics Cameroon.
Gender equality is one of the priority issues forAfrica Global Logistics. It has been integrated for several years in its HR policy and in a charter dedicated to diversity. On a daily basis, the company is committed to promoting women at all levels of its organization and tends to increase their share by entrusting them as much as possible with jobs traditionally held by men. Today, women represent more than 30% of its workforce.
Press contact: Thierry NGOGANG – Director of Communications Gulf of Guinea – Africa Global LogisticsT +237 691 53 41 29 – thierry.ngogang@bollore.com
About Africa Global Logistics Cameroon
Present in Cameroon in logistics, rail transport (Camrail), and port handling (Kribi Containers Terminal, Wooden Terminal of the Port of Douala), Africa Global Logistics currently employs more than 5,000 people. An expert in logistics for the mining and agricultural industries, the company offers services such as containerized, bulk and oversized parcel transport for its customers as well as customs clearance and other administrative procedures in compliance with local and international regulations. It actively participates in the development of Cameroon and invests in improving the skills of its employees. Africa Global Logistics also carries out actions for the populations in partnership with associations to help with schooling, social reintegration of young people and to raise awareness of environmental preservation.